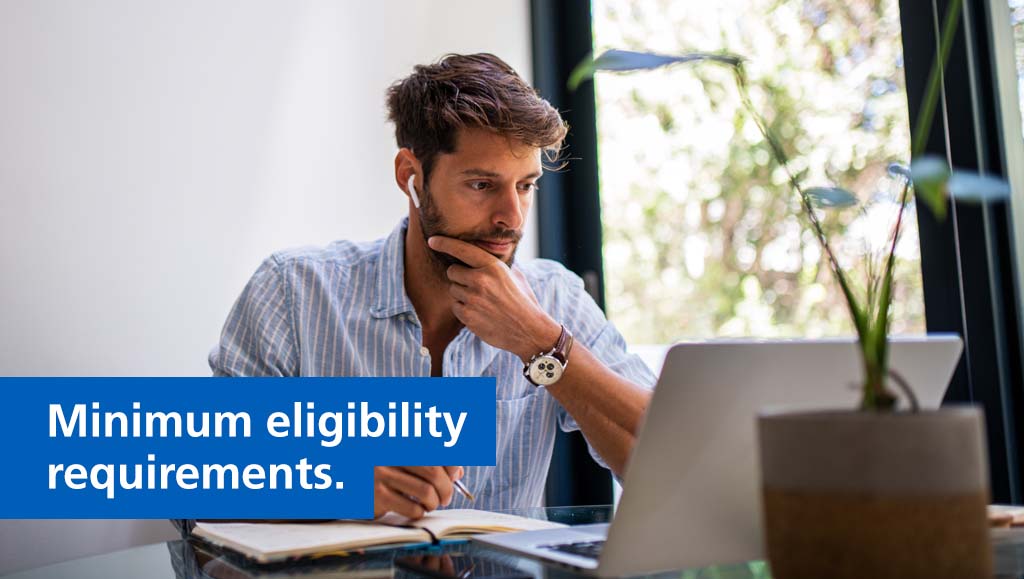 Entry Requirements
2:2 degree minimum in any subject 
Health Analysis requires 2:2 degree minimum in a numerate subject or degree with at least 30% numerate content
Requirements apply to graduates and NHS in-service staff 
OR
A postgraduate qualification (MBA, Masters, PhD)
OR
Health or management related degree level equivalent qualifications
Examples of equivalent qualifications

NVQ Level 5 in Management

Diploma in Management Studies (DMS)

Diploma in Nursing, Midwifery or Health Visiting (Dip HE Nursing) etc.

Diploma from the Chartered Society of Physiotherapy

Diploma in Speech & Language Therapy

Diploma from the College of Occupational Therapy (DipCOT)

Diploma from the College of Radiographers (DCR)

Diploma in Social Work (DSW) or the Certificate of Qualification in Social Work (CQSW)
Qualifications we do not accept

Certificate in Management Studies

DipHE (Diploma of Higher Education) in any subject other than that listed above

ONC/OND (Ordinary National Certificate/Diploma)

HNC/HND (Higher National Certificate/Diploma)

CGLI/C&G (City & Guilds)

ODA/ODP Certificate or Diploma (Operating Department Assistant/Operating Department Practice)
Our Scheme has a significant academic study element. Candidates must have a strong aptitude for assimilating, analysing and explaining complex concepts, data and statistics.
Department of Health and Social Care Health Policy Fast Track Scheme requirements
2.1 degree minimum, in any subject.
Permission to work in the UK
All candidates must have the right to work in the UK for the entire duration of the Scheme.  It is your responsibility to ensure you have the right visa.  
GMTS trainees will be in full-time employment for the duration of the Scheme. This is not a student programme.
The NHS uses public funds for the recruitment and assessment of candidates, so we ask you to consider this alongside the eligibility requirements to work in the UK before you apply for a place on the Scheme.  If you do not have the right to work in the UK, your application/offer will be withdrawn.
Do you have the right to work in the UK for the duration of the Scheme?
To take up an offer of employment with the NHS Graduate Management Training Scheme (GMTS), you will need to demonstrate that you have the right to work in the UK for the duration of the Scheme. You also need to notify us immediately if there are any changes to your immigration status after you've applied.
Any offer made for GMTS is subject to pre-employment checks which include your immigration status. If you do not pass all of these checks, you will not be permitted to commence the Scheme.
Skilled Worker visa (previously Tier 2) sponsorship to work in the UK
We will accept applications from candidates requiring a Skilled Worker visa who are currently in the UK on a Tier 4 (General) Student Visa (excluding a Tier 4 dependant).
We adhere to guidance by the Home Office with regard to the sponsorship of individuals at all times. If you will require a Skilled Worker visa, please ensure you check the eligibility criteria with the Home Office before you apply.
Please note that we are unable to sponsor candidates for graduate roles outside the qualifying HCAS areas as the Home Office's eligibility criteria will not be satisfied.
More information about the Skilled Worker visa requirements can be found here:
https://www.gov.uk/guidance/immigration-rules/immigration-rules-appendix-skilled-worker
https://www.gov.uk/browse/visas-immigration
This guidance is correct as of August 2022 but is subject to change by the Home Office.
Other information
If you are offered a place on the Scheme and pass all pre-employment checks within the required timeline, you will undertake at least two years' work experience, professional leadership training and academic qualifications. 
We don't require any specific work experience to be eligible for our Scheme. However, any tangible examples of work experience (paid or unpaid) you can gain will be helpful at the interview stage. For example, you could volunteer at your local hospital. This would be a great way to get valuable experience and gain a better understanding of the challenges facing the NHS.
The NHS Leadership Academy is committed to equality of opportunity for all candidates applying to secure a position as a trainee on the NHS Graduate Management Training Scheme and is committed to employment practices, policies and procedures which ensure that no trainee, or potential trainee, receives less favourable treatment on the grounds of gender, race, colour, ethnic or national origin, sexual orientation, marital or civil partnership status, religion or belief, age, trade union membership, disability, offending background, domestic circumstances, social and employment status, HIV status, gender reassignment, political affiliation or any other personal characteristic. Diversity will be viewed positively and, in recognising that everyone is different, the unique contribution that each individual's experience, knowledge and skills can make is valued equally.
Eligibility FAQs
Am I eligible to apply for the NHS Graduate Management Training Scheme (GMTS)?

You need 2:2 degree or above, or equivalent in any subject and the right to work in the UK for the full duration of Scheme.  Health Analysis requires a 2:2 degree or above in a numerate subject or degree with at least 30% numerate content.  
Is there an age limit to apply to the GMTS?

No, there is no age limit when applying to the GMTS.
Are clinical / current in-service NHS employees eligible for the GMTS?
I currently work for the NHS and want to join the GMTS. Do I need a degree, or will you recognise an equivalent qualification?

The entry requirements and assessment process are the same for all applicants.
Am I guaranteed a job in the NHS when I complete the GMTS?

During the Scheme you'll be employed on a fixed-term contract of 24 or 30 months depending on your specialism.  

Towards the end of the GMTS, we'll work with you to help you secure your first management post in the NHS, and this includes NHS job search advice from the GMTS support network.

There's a wide range of posts to choose from across NHS organisations. Your experiences on the GMTS will help you decide what type of job you want to pursue after leaving the Scheme.   
I am not a graduate; can I still apply for the GMTS?

No. The Scheme is open to UK undergraduates with a 2:2 degree or higher in any subject (Health Analysis requires numerate subject or degree with 30% numerate content) or listed equivalent. 

Non-graduates can apply for other NHS roles.     
I applied for the 2020 / 2021 GMTS intake, but I was unsuccessful. Can I apply again?

Yes.  However, candidates need to wait 12 months between applications to address any feedback about the skills and experience.     
I can't find the answer to my question here. Can I contact you?