Quote / Testimonial:
"The finance qualifications are excellent and when you've finished there are so many doors that are open to you in the NHS."
Lily Tinsley, NHS Graduate Management Trainee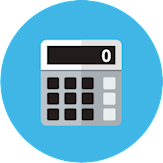 The NHS has a multi-billion pound budget to deliver an efficient, modern, safe and effective healthcare service to our patients. As we go through a period of transformation that sees efficiency savings impacting on our limited resources, we need people capable of initiating bold ideas and innovative strategies to ensure we continue to deliver world-class healthcare.
What to expect on the Finance Scheme
With this specialism, you'll study for two and a half years. During this time you'll experience a wide range of activities such as corporate finance responsibilities, accounting and financial analysis, and methods of achieving value for money. These will equip you to deliver assessments and reports that will directly affect decisions we make in running the NHS. You'll grow a sound knowledge of local needs and integrated working practices. And, to ensure you get the most from the Scheme, you'll have direct input into how your training develops, as well as being monitored on your competencies as you progress.
A resounding success
All the hard work certainly paid off for both the Scheme and one of our graduates from the 2011 intake, when Christine Oakley received a commendation for achieving a perfect score – the highest ever – in her professional exam. We're delighted for her, her mentors and trainers.
Where it can lead – the role of Finance Director
The Finance Director is right at the heart of the NHS, ensuring we deliver better patient care at better value for money. Should you progress this far, you'll need to make sound decisions on revenue and capital investment, allocate clinical and non-clinical resources for optimum results, while making accurate benefit and risk assessments.
In this role, key responsibilities are to:
– Provide financial governance and assurance, including a drive for 'best value'.
– Provide business and commercial advice to the Board.
– Ensure adherence to corporate responsibilities as an Executive Director of the Board.