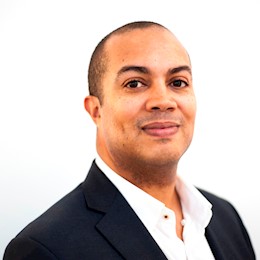 General Management Scheme
Commercial Director at Yorkshire and Humber Academic Health Science Network
What programme were you on when you joined the GMTS and when did you leave?
I joined the General Management scheme in 2002 in the South Yorkshire region and graduated in 2004.
What has been your career journey progression with the NHS?
Since leaving the scheme I've had quite a broad range of roles. I initially worked in the acute sector leading on implementing Choose and Book, and then as the first Head of Business Development for a first wave Foundation Trust. In 2008 I successfully applied for the Top Talent Breaking Through programme which led to a new role as Associate Director in a large PCT. Around the same time I also was asked to join the new National Leadership Council as an emerging leader.
In 2010 I then took a national role, first as Programme Director for the newly created NHS Innovation Challenge Prizes, and then as the lead for NHS Global. In 2013 I joined NHS England in the new role of Deputy Director of Innovation with responsibility for commercial and international innovation. Upon the creation of the Academic Health Science Networks I was appointed to my current role which is Executive Commercial Director at Yorkshire and Humber AHSN. I've had the privilege of working in innovation for the past five years at a national level which means I work with game changing new technologies that will improve the way we will deliver care in the future. But the real "wow" moments come when you see innovation in actual use and changing patients' lives every day.
What advice would you give to someone thinking about joining the scheme?
For anyone thinking of joining the scheme I would say that it has been, without doubt, the most important element of my career to date, and an incredibly rewarding and developmental experience. The recruitment process is rightly tough, so talk to previous and current trainees and give it your best shot.