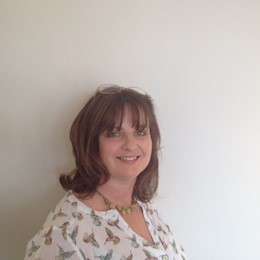 General Management Scheme
Corporate Head of Organisation Development
What programme were you on when you joined the GMTS and when did you leave?
I joined the Trent Region of the management training scheme in 1995 and finished in 1998 (I think one of the first person to have maternity leave on the scheme).
What has been your career journey progression with the NHS?
The great thing about the NHS is that it offers a wide range of opportunities to graduates. Employing over a million people means that you should be able to find continually challenging values-based work. I started off in what was a typical route through NHS management in general hospitals and cancer services. Through my mentor I connected into work in organisations that were struggling around their clinical practice and worked in the Modernisation Agency in turn around teams, based on a targeted consultancy model of diagnosis and support. Moving from there I became very interested in how organisations succeed and worked in organisation development across the Yorkshire health system and in PCTs. My role prior to this one was helping set up the three CCGs in Leeds, a huge privilege and very interesting.
What advice would you give to someone thinking about joining the scheme?
The NHS is the most highly regarded thing in this country so be clear that you understand what you are going into is owned and belongs to all of us. The best thing in the NHS in my experience is the connection between all staff based on this: it's all about the values we hold. If you are good enough to do this it will be immensely rewarding, but don't come if you don't care.
What has been your defining moment so far working for the NHS?
I get wow moments all the time. Working with teams at the moment in NHS England at the moment as they hold onto NHS values in a changing world is amazing. The skill, the talent and patient focus of colleagues is inspirational.